A house laden with steps might seem like a small issue for many people, but to a veteran who is disabled and struggles with mobility due to a leg amputation, steps can make a home feel like an obstacle course and not a place of refuge.
While sorting through emails one day, the homeowner came across an informational piece on Special Adaptive Housing grants offered through the VA. Upon calling for more information, the homeowners discovered they were required to have three contractors come out to bid on the work. They called Green Construction Services and two other contractors. Green was the only contractor who returning their call and visited them at their home to discuss their accessibility needs.
Immediately, the homeowners were impressed with the way GCS communicated from start to finish.
Dean Johnson, GCS design/build specialist, visited them personally to review all their project details. He kept them apprised of every aspect of their project and consulted them on material selections and items of aesthetic preference. The family was consistently impressed with the cleanliness of their home and orderly attention to detail that all workers exhibited.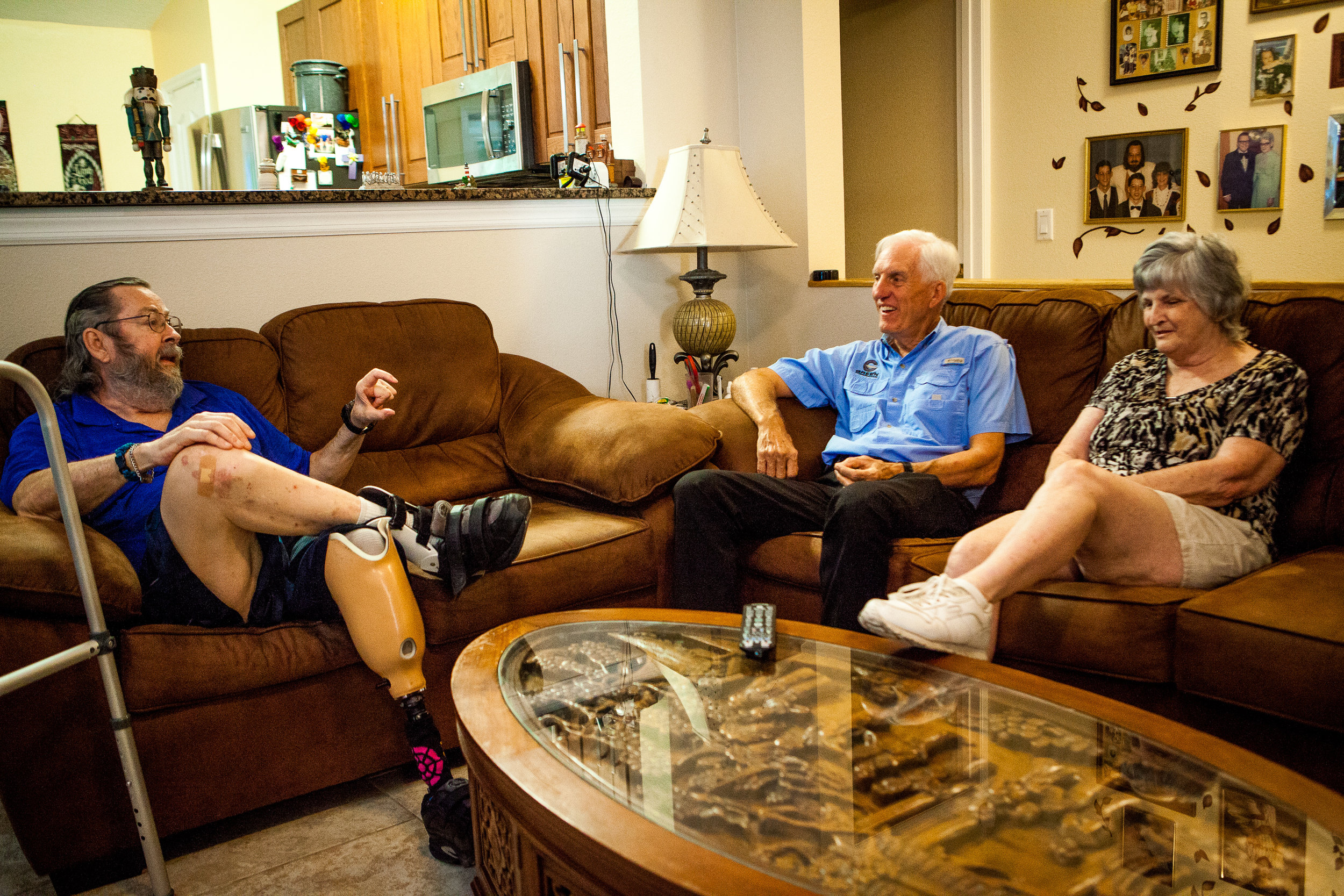 GCS was tasked with modifying the home so that the veteran could walk with ease and confidence through doorways. GCS installed permanent egress structures flush to the home so the homeowner no longer had to deal with the challenges of steps. Green also installed a new doorway in the bedroom so that the homeowner could exit the home quickly in a state of emergency. Hand grips were installed throughout the home to assist with mobility challenges. In the bathroom, a zero-entry shower was reinstalled with ample space should the home owners have a need for wheelchair accessibility in the future. The homeowner was so impressed Green took the time to install special features to assist him in caring for his prosthetic apparatus, a small example of how GCS cared about every detail of their project.